Waking The Witch Art Exhibit
Join us on the First Friday of October at Gallery Warehouse 416…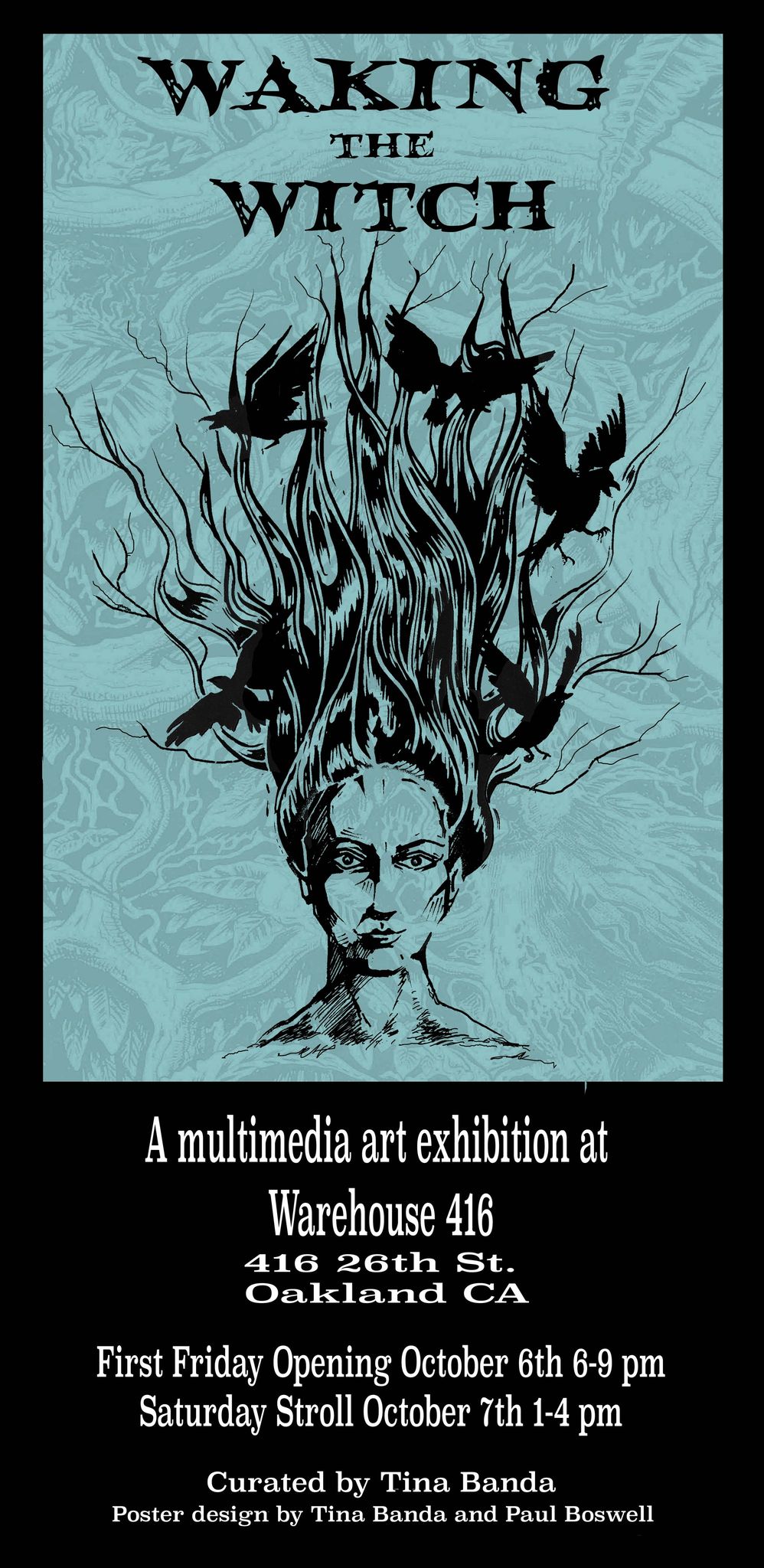 Into the Forest
On First Friday, September 6th, get ready to venture Into the Forest at Warehouse 416 in downtown Oakland. Curator, Tina Banda and seven artists will display their work in a fantasy and nature themed art show. This multifaceted gallery opening will include a live music performance, vendors, food, plenty of spirits and a selfie station! Come explore and become part of the story. Costumes are strongly encouraged!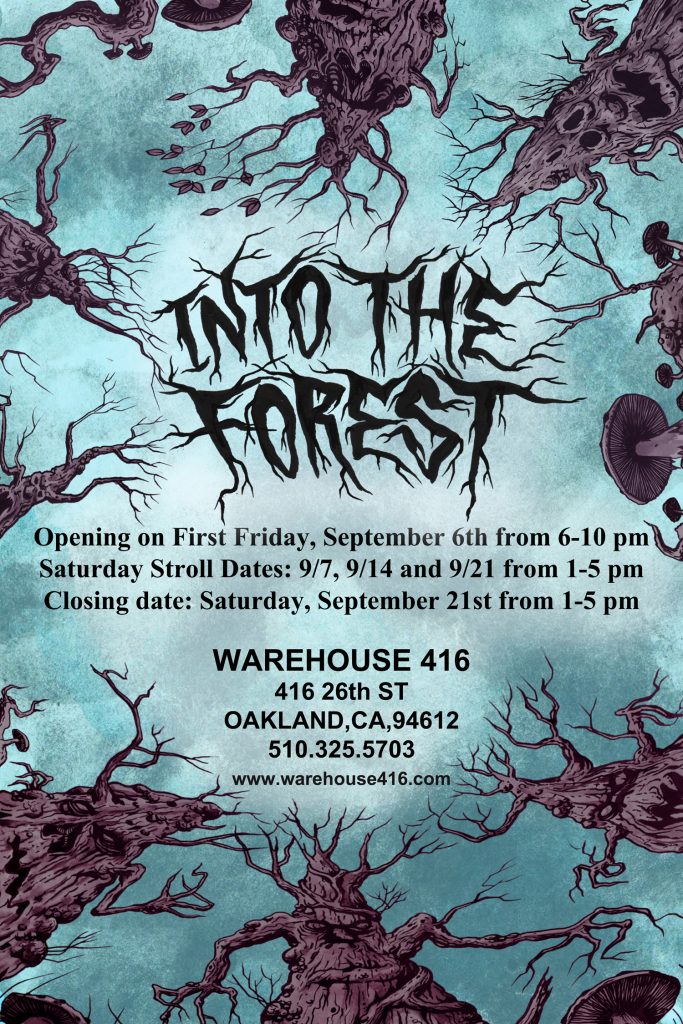 ---
Mini Ink Studio Greeting Cards
Happy Ghost and Mini Ink Studio present a series of printed and hand painted greeting cards designed by Tina Banda and Nickolas Heslep. Our cards are made with the highest quality archival inks and paper, printed right here in our home studio! Each card is stamped with the Mini Ink Studio or Tina Banda's signature seal on the back. Come by Broadway Terrace Nursery in Oakland, CA to see our current collection first hand, presented amongst a gorgeous array of plants and flowers!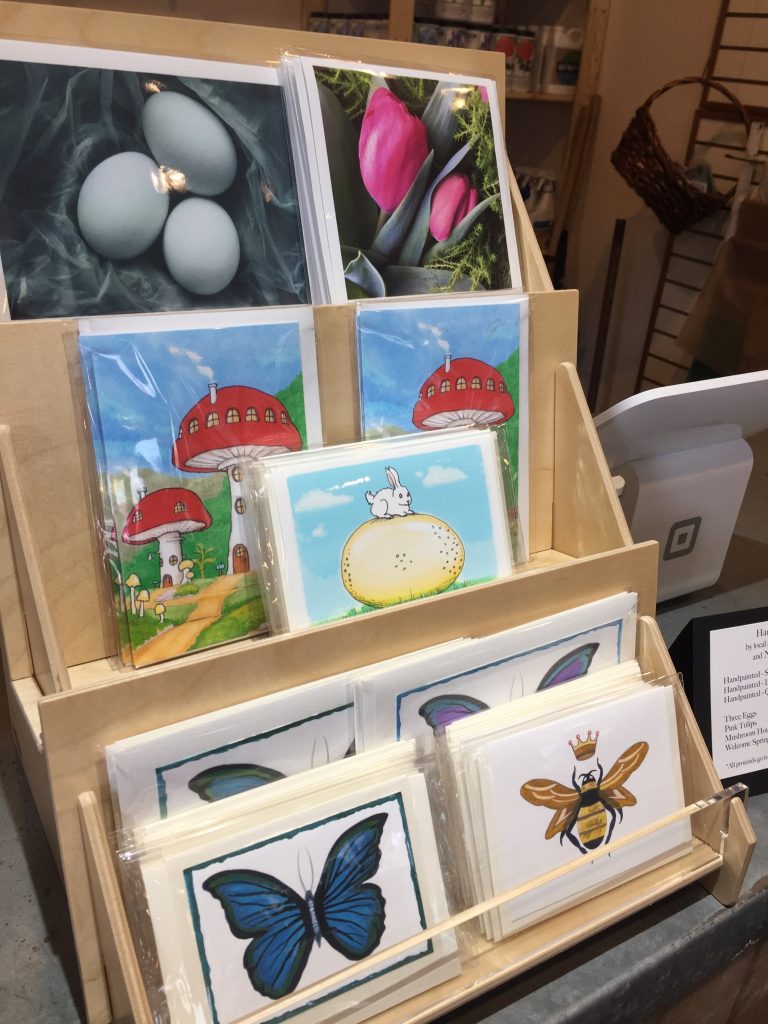 ---
Night Gallery Closing Reception
Happy Ghost Productions will be presenting a shadow puppet performance as part of the Closing Reception for the Night Gallery art exhibit at the Abrams Claghorn Gallery in Albany, California. This performance will be based on a story from the famous LP recording of Alfred Hitchcock's Ghost Stories for Young People.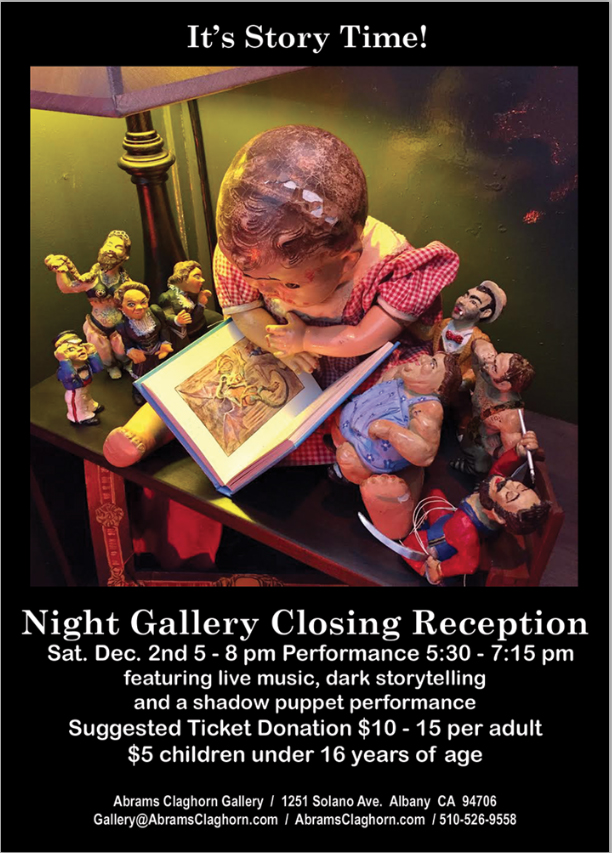 ---
Ghost Librarian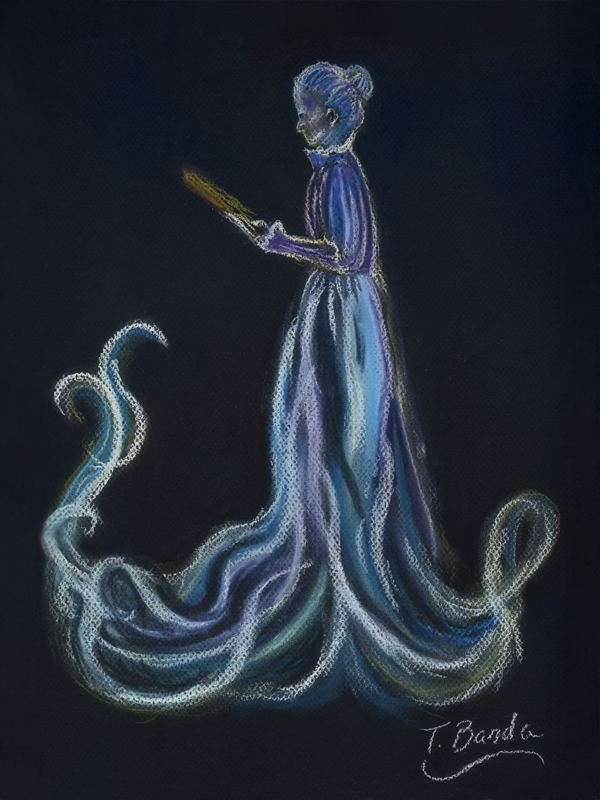 ---
Creature Feature Exhibit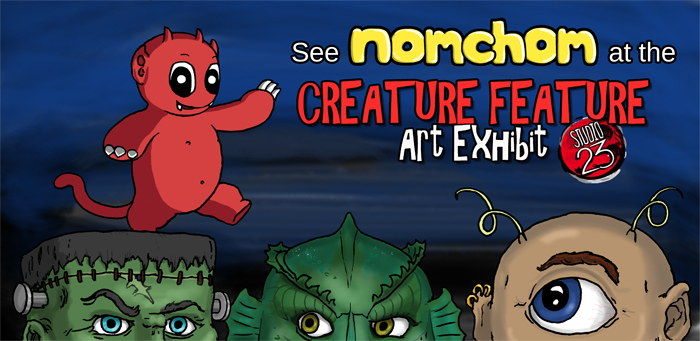 The freezer levels are set on high. On June 12th, Nomchom will jump out of the fridge and make his way to the Creature Feature Exhibit at Studio 23 in Alameda! Come out to see a display of monsters from funny to serious and horrifying to cute. On the 22nd of June, there will be a costume party and costume contest. This will be an exciting show, so be there and let the creature leap out! Click on the image above for more details.
---
Sneaky Pete Puppets
These puppets were painted for Sneaky Pete Ensemble's theater production of Vasilisa and the Tale of Baba Yaga. Most of the characters measured approximately three feet long. They were made from a combination of wood, metal joints, paper mache' and baked fimo. They were operated in a similar fashion to Japanese Bunraku puppets, with some variations. There was usually one puppeteer per SP puppet. Traditional Bunraku requires three. Baba Yaga (seen here with the long nose and crooked hand) required two people for full movement of the eyes and tongue. The show ran for two months in SF. Art direction by Chad Owens. Puppet design by Chad Owens and Elkhanah Pulitzer.